Lamp with painted flower design waiting to be discovered.
I found this lamp with flower motive in the field near Aras de los Olmos, a small village in the Serrania in Spain. There is a strange irony in this find. The lamp invented to create some light in the dark with it's design of wild flowers. Laying hidden in the high grass, a place where perhaps the wild flowers where the design was based upon once grew.
It's a bright summer day and the lamp is obviously not necessary! But by the looks of it the flower design candelabra has been there for a while.
Questions start to arise when looking at this photo. Who had this lamp once in their house? How did it end up in the field? Who made it and when and where was it sold.
The striking contrast between the man made object and its surrounding contrast the many similarities as the golden colour of the grass reflects the copper of the arms of the candelabra.
At the moment, (as an artist statement is always temporarily…) I feel as if I've come full circle.
Making photos is such a liberation and joy to do. I feel dangerously comfortable with it. After years of painting, making sculptures, and ceramics I've come back to photography.
It was always there on the background, but as with many things that are close to you, you sometimes take them for granted and don't give it the love they deserves.
The main thing I liked about painting was that it didn't move. You can watch a painting as long as you want and it will only become richer in the process. From a complicated Kandisky to a "simple" Mondriaan. Time flows differently in a painting.
And so it is with photography. A photo takes its time. It's made out of time, a fragment frozen and cut out of reality, becoming its own world. A world that reflects and absorbs the thoughts of the beholder.
In no art form more than photography the famous sentence of Magritte, " Ceci n'est pas une pipe." is a thing to remember. You take a photo of your delicious mealbut behold, you can't eat it. It's an image of the dinner. An impression, not even three-dimensional.
Photography is a big illusion. It tempts you with thinking it's real, but it isn't. Photos can easily mislead you. In a bad way but also in a good way, depending on the sorcerer.
So take your time when looking at a photo and follow those memories and thoughts that the photo provokes in you.
I love watching photos as they don't move. But they move you.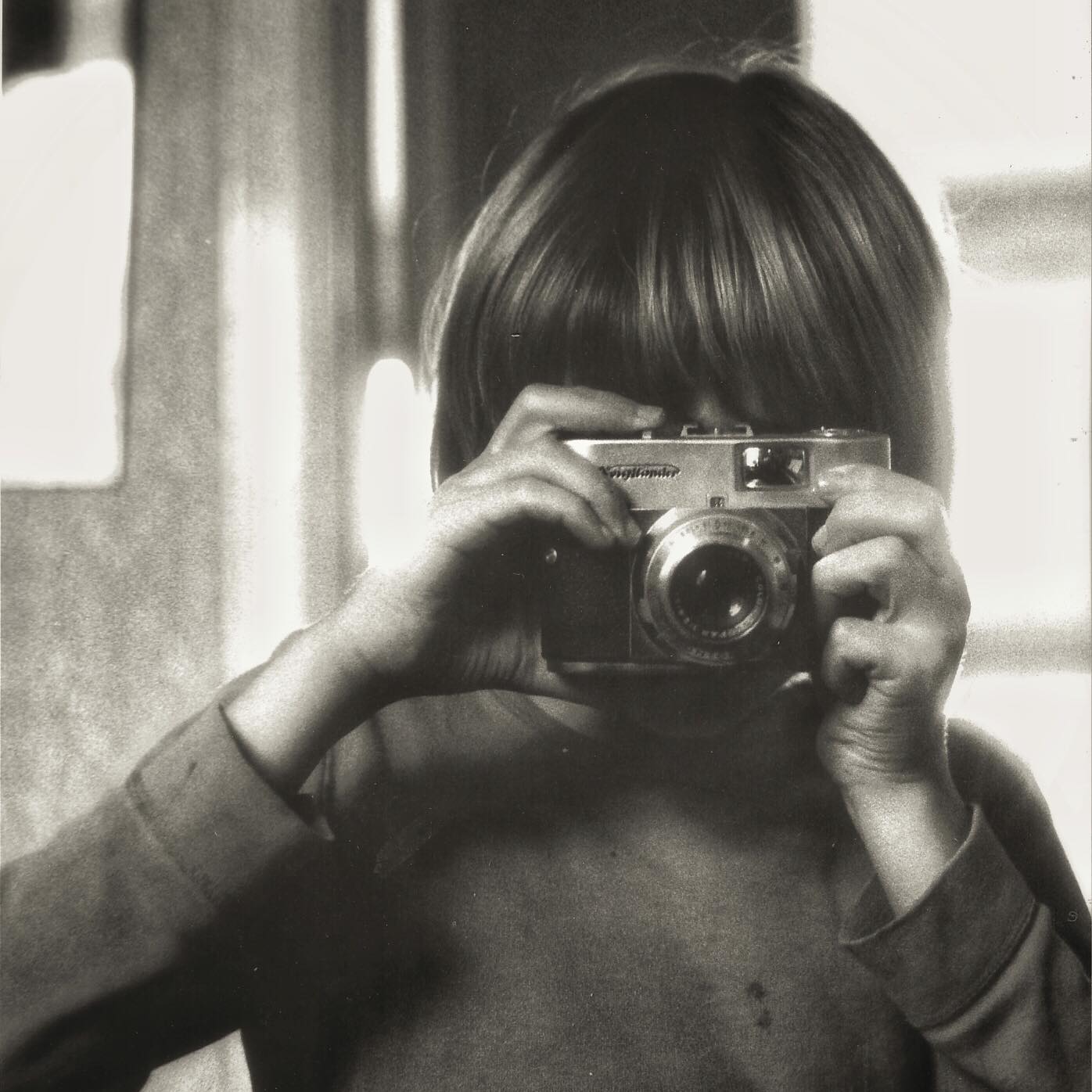 Me, Joost, a long time ago. – Photo by Barend Gerritsen.