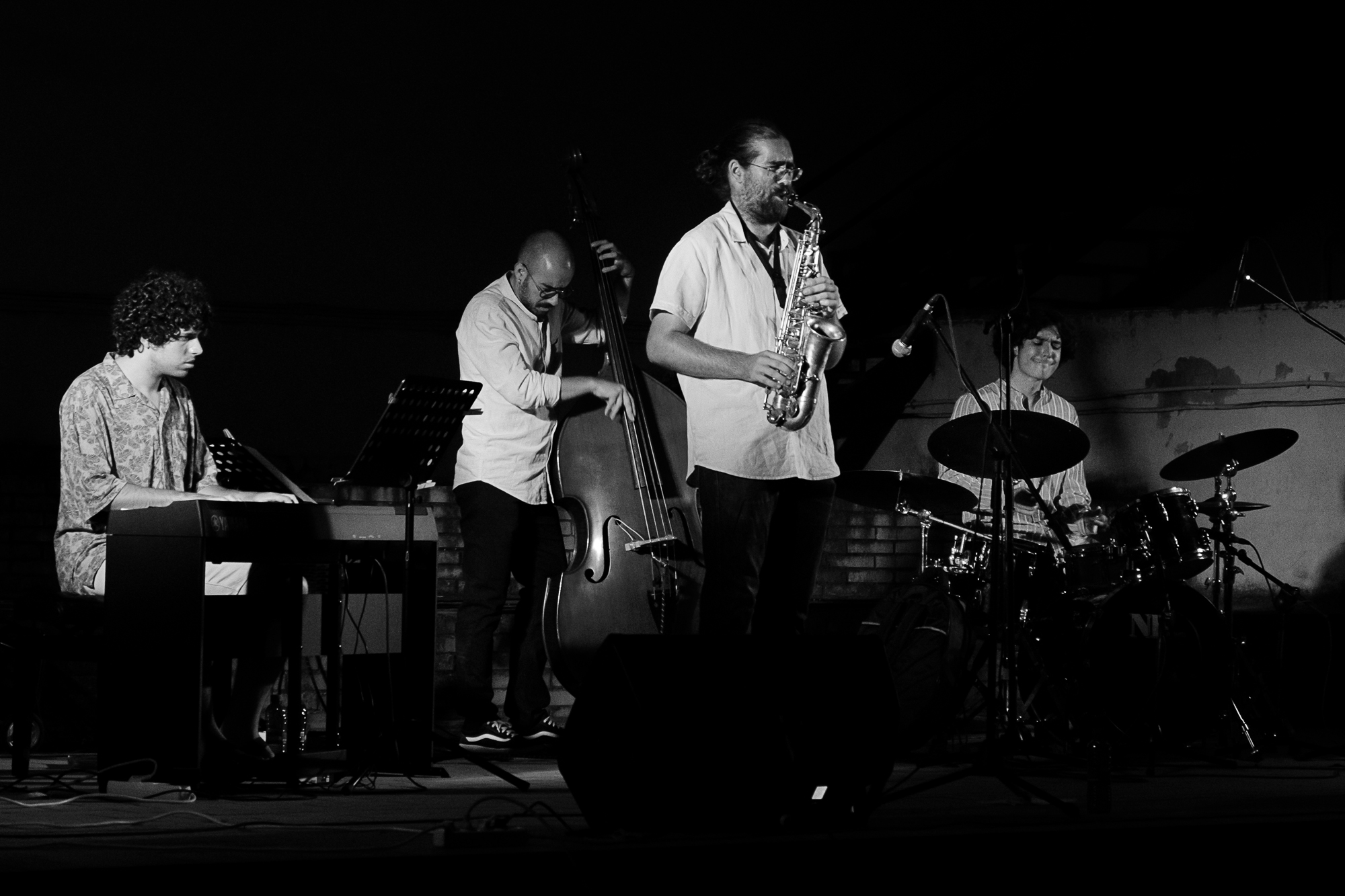 Yesterday a lovely night out in my local village Villar del Arzobispo. With a Jazz night organized by Jazz a la Serraniá.
Jose Cervera 4tet played at the courtyard of the Musical.
There were a lot of people listening to the quartet which is great. Especially if you are at the stage. The music was really appreciated and in the end they did give us a bis.
Lovely to seethe jazz coming to the little villages in the Serranía area of Spain.
It was really hot, one of the days of a continuous week of extremely hot weather. Luckily the Jose Cervera 4tet played at 23.00 so it had cooled down a bit.
Aarón Díaz – Piano
David Puime – Drums
Joan Codina – Double Bass
Jose Cervera – Sax.